Affidavit of Eligibility – Sweepstakes Affidavit
Affidavit of Eligibility Form - Sweepstakes Affidavit Form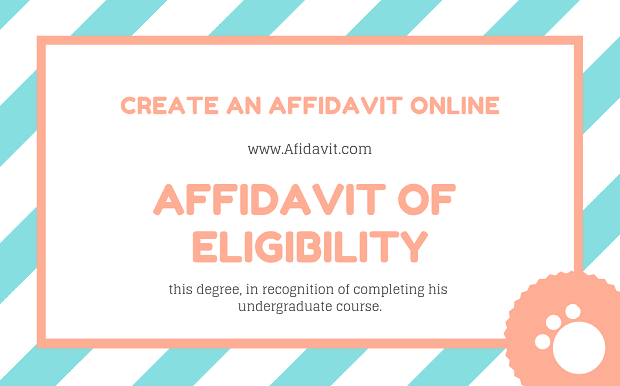 An affidavit of eligibility is a document that enables a person to declare that he is the winner of a certain competition or race. Whether you are taking part in a competition or organizing and sponsoring a contest, you should know the essence of an affidavit of eligibility. Without filling this affidavit the winner cannot claim his price. Also, the organizer of the contest never gives the prize to the winning person without the affidavit of eligibility.
When to use the Affidavit of Eligibility?
The affidavit of eligibility can be used in the following situations.
The winner of a contest can claim his prize by proving his eligibility through filling affidavit of eligibility.
As an organizer or sponsor of a contest or sweepstake, you can demand the winner this affidavit as a proof of his eligibility.
Definition of Affidavit of Eligibility: In simple words, we can say that an affidavit of eligibility protects the rights and responsibilities of both the winner and the organizer of any contest.
Download Affidavit of Eligibility from download page by clicking the button below:
Download Affidavit of Eligibility Online Form here
The affidavit of eligibility looks like the form displayed below:
[pdf-embedder url="https://afidavit.com/wp-content/uploads/2018/10/Affidavit-of-Eligibility-pdf-Form.pdf" title="Affidavit of Eligibility pdf Form"]