Georgia Affidavit of Small Estate Form
Georgia Small Estate Affidavit Form Download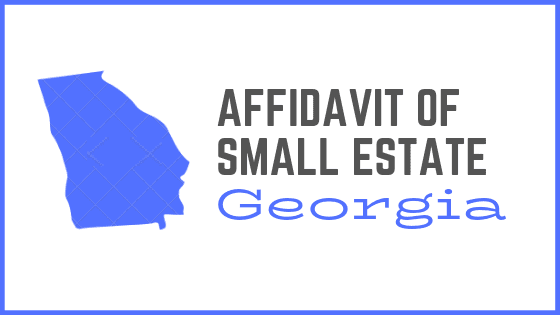 Georgia is the largest land area state in Southeastern America famous for its the Blue Ridge Mountains. When a person dies, Georgia small estate affidavit is used which is also called 'petition for an order declaring no administration necessary' for enabling the heirs to claim the property of the deceased.
The affidavit is a legal document on which an affiant take oath in front of a commissioner.
The heirs can also claim the transfer of a bank account if the balance in the account does not exceed $10,000. Same is the case with the estate that if its value is less than or equal to $10,000, the heirs can use small estate affidavit. In Georgia, the heirs cannot submit small estate affidavit if the owner had not appointed the administrator for the settlement of the estate during his lifetime. The affidavit of estate along with all supporting documents is submitted to the probate court which appoints an administrator for distribution of the property.
Georgia Affidavit of Small Estate Form